Directions for use: Place mask over nose and mouth, blue side out, and place an earloop around each ear. Pull bottom of mask under chin and mold the nose piece around the nose. The mask should cover face from the nose to underneath the chin. Discard mask after use. Do not reuse mask.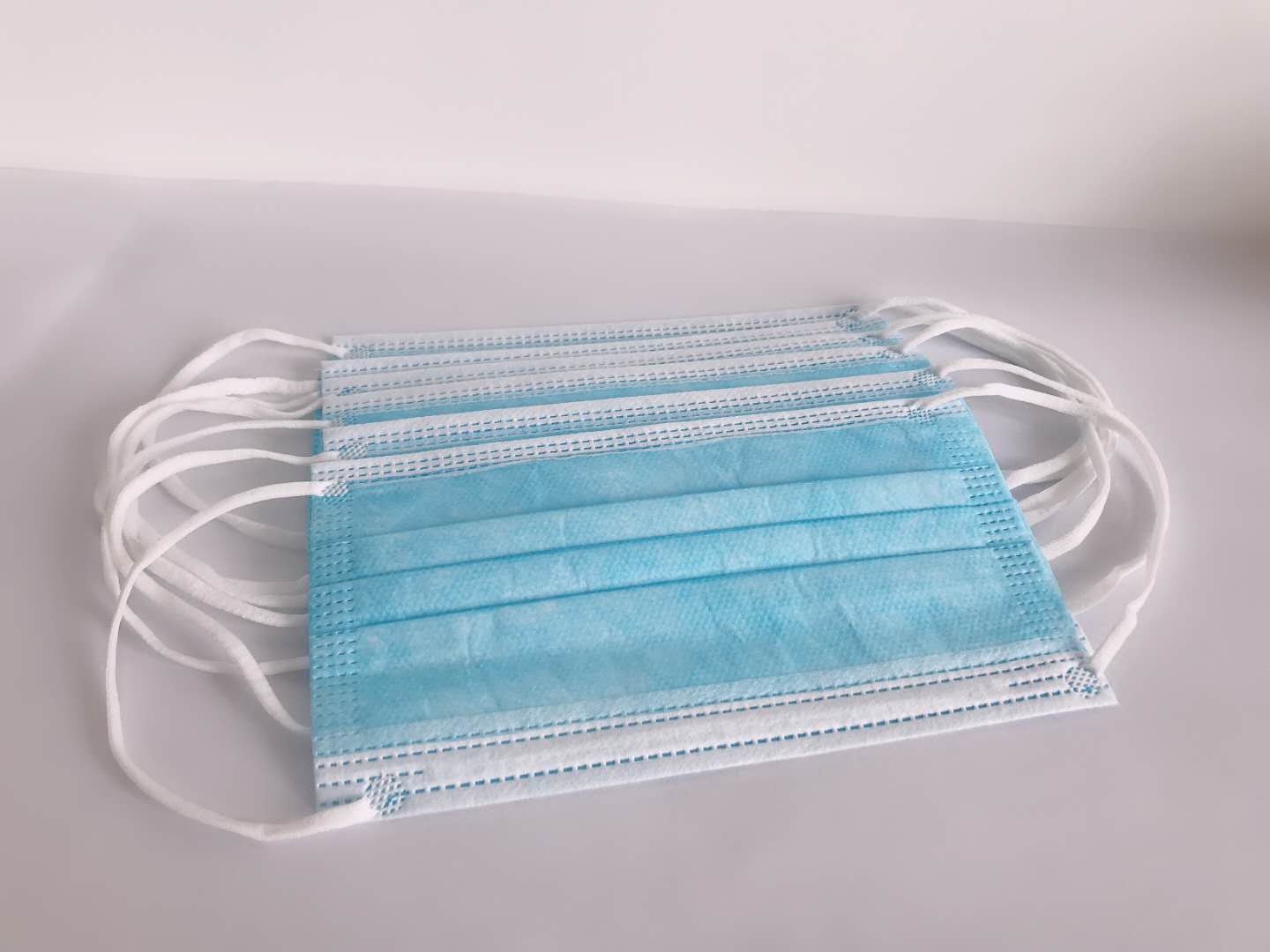 We are a medical equipment industry factory, we professional produce surgical mask support to hospital and government procurement in China. We can support 100 thousand pieces surgial mask everyday in stock ready to ship, disposable medical surgical mask, bacterial filtration effect can be >95%.
How to wear disposable masks
1. Wash your hands before wearing a mask.
2. Hold the ear strap with both hands, and put the dark side on the outside (blue) and the light side on the inside (white suede).
3. Put the side of the mask with metal wire (with a small hard back) on the nose, squeeze the metal wire according to your nose shape and pull the mask body completely down, so that the mask completely covers the mouth and nose.
4. One-time masks are usually replaced every 8 hours and cannot be reused.
Focuses on the production of medical protective equipment. Perfect advanced automated production equipment, Such as disposable face masks, KN95 face masks, KN95, N95, medical masks, medical face mask, surgical masks, FFP3, FFP2 masks, Safety masks, Filter mask, As well as protective clothing.
FACE MASK
Normal Earloop Face Mask is made up 3 layers of spunbond polypropylene which has soft layers that prevents skin irritation or allergy problems.
Size: 17.5cms x 9.5cms, Colour: various
The ear loop material is made from the Latex free round Lycra elastic at 7.5 inches which elongates with a ratio of 1: 2 making it easy to wear and remove with comfort. The malleable nose wire keeps the mask secure in its position.
FEATURES
, Silicone free and non-particulating white OP band.
, Meltblown PU provides superior filtration.
■ Hypoallergenic soft surface layers prevents skin imitation and allergy.
, Low Breathing Resistance.
Intended for infection control in the healthcare industry. When worn properly it will minimize contamination caused by exhaled microorganisms and reduce the potential exposure to harmful particulates and bodily fluids.