HZS 35 Stationary Concrete Batching Plant
Stationary concrete batching plant is used to mix semi-dry and harsh concrete, no-slump concrete, fluidity concrete and concrete mixture of various mixing ratio forcibly and

mechanically. And it is more suitable for construction projects of large work quantity, long construction period and concentrated sites, especially for road construction, bridge construction

and precast factory, etc. With the prosperous development of economy, large-scale mechanization production has reduced many human labor costs. What`s more, more and more countries

set out to use stationary concrete batching machine. Therefore, it is no doubt that this machine has been the main current in construction fields. And as a stationary plant manufacturer

with continuous effort and innovation, we have updated our machines in many aspects, Till now, we have many types of HZS series concrete batching plant. For instance, HZS25, HZS35,

HZS50, HZS60, HZS75, HZS90, HZS120, HZS180 and HZS240.

HZS 35 Stationary Concrete Batching Plant Product Description
1.HZS 35 Stationary Concrete Batching Plant is a complete automatic Small Concrete Batching Plant consisting of batching, mixing, electric control system and powder system.
2.It has high-precision microcomputer control system and is equipped with separate manual control. It has ratio storage and automatic compensation drop. With a printing system, it can automatically complete the scheduled production.
3.Mini Concrete Batching Plant is suitable for industrial, civil construction, roads, railways, bridges, electric power, water conservancy, port terminals, airports and other projects. It can be used as a mixing equipment for commercial concrete production, and combined various forms different specifications Small Concrete Batching Plant according to the needs of different users.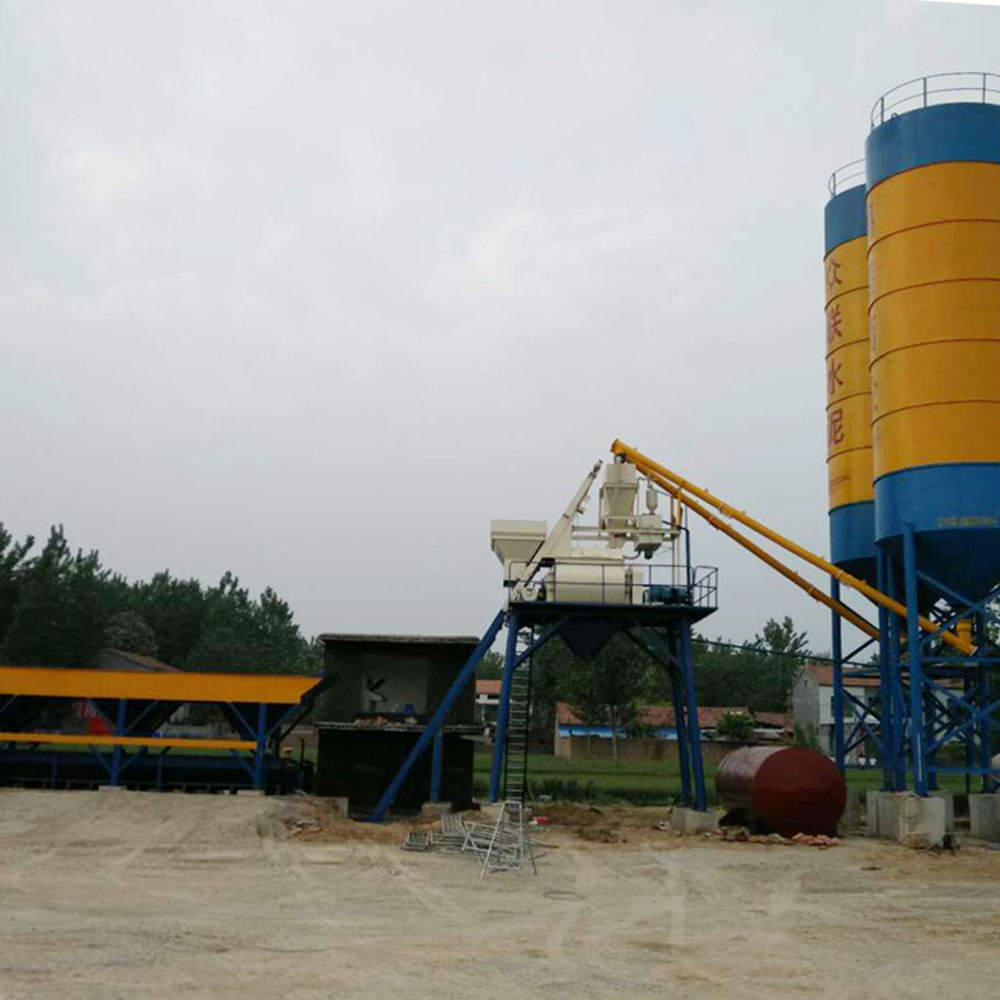 Technical Parameter:
No.

Name of parameter

Model

HZS35

1

Theoretical productivity

35M3/h

2

Model of mixer

JS750

3

Mixing motor power

30Kw

4

Cycle period

72s

5

Volume of mixer

750L

6

Aggregate

≤80mm

7

Volume of cement silo

2x100t

8

Capacity of batching plant

1200L

9

Volume of aggregate bins

3x4 M3

10

Quantity of aggregate

3

11

Productivity of aggregate belt conveyor

150t/h

12

Max. productivity of screw conveyor

40t/h

13

Unloading height

3.8m

14

Total power of the plant

75Kw

15

Measuring range and precision of aggregate

(1000~3000)±2%kg

16

Measuring range and precision of cement

(150~500)±1%kg

17

Measuring range and precision of coal ash

18

Measuring range and precision of water

(100~300)±1%kg

19

Measuring range and precision of admixture

(0~20)±1%kg

Product details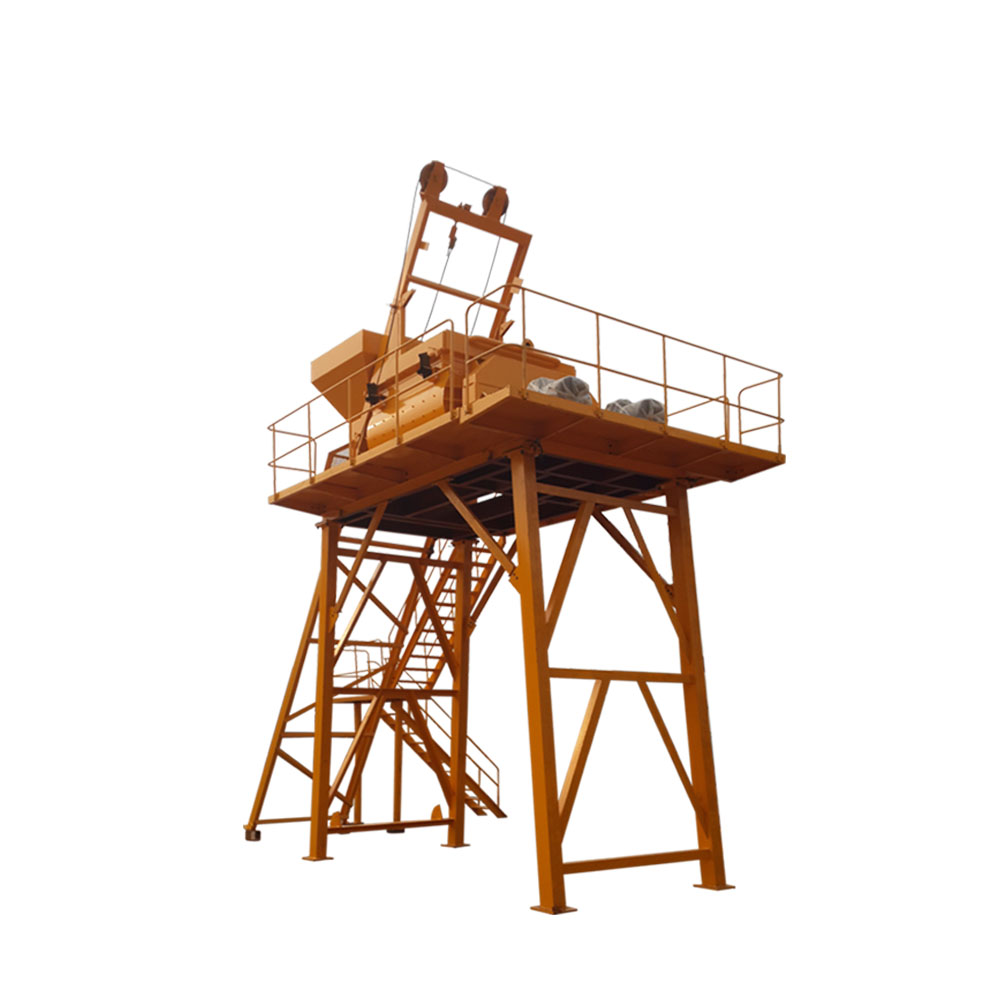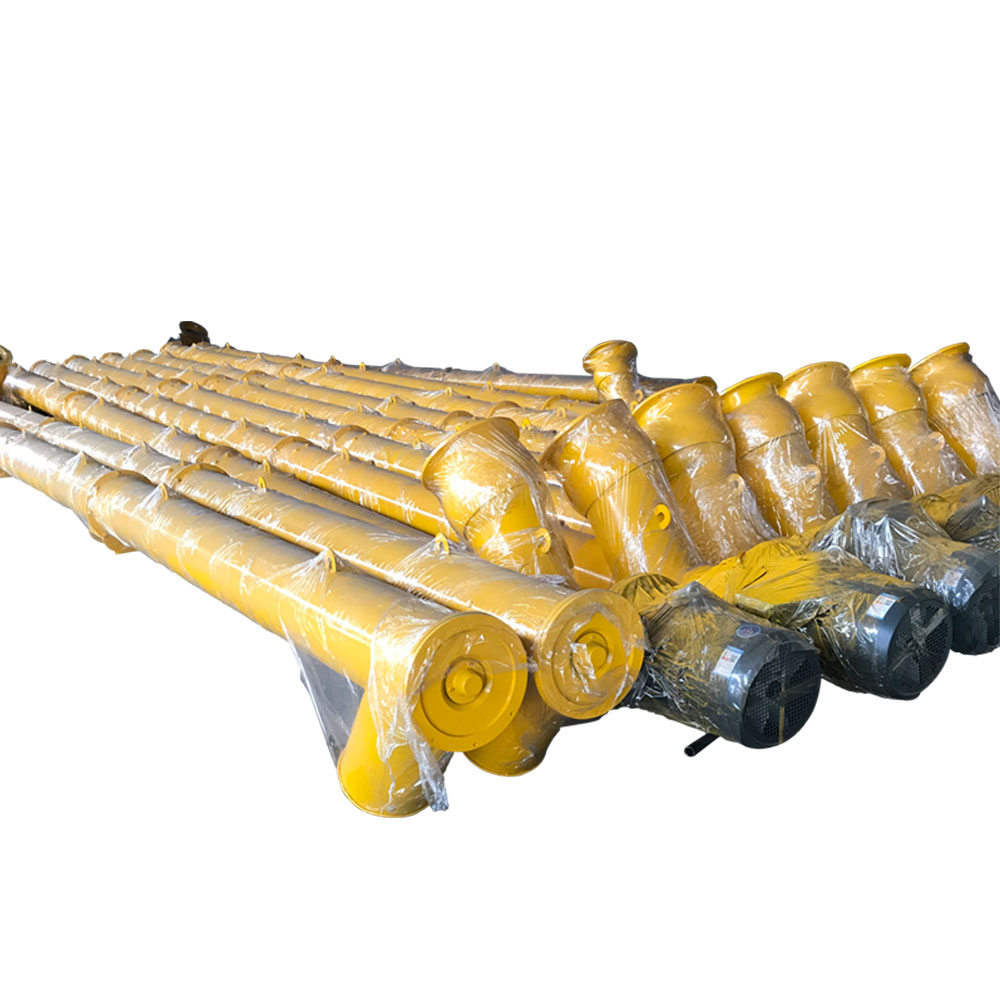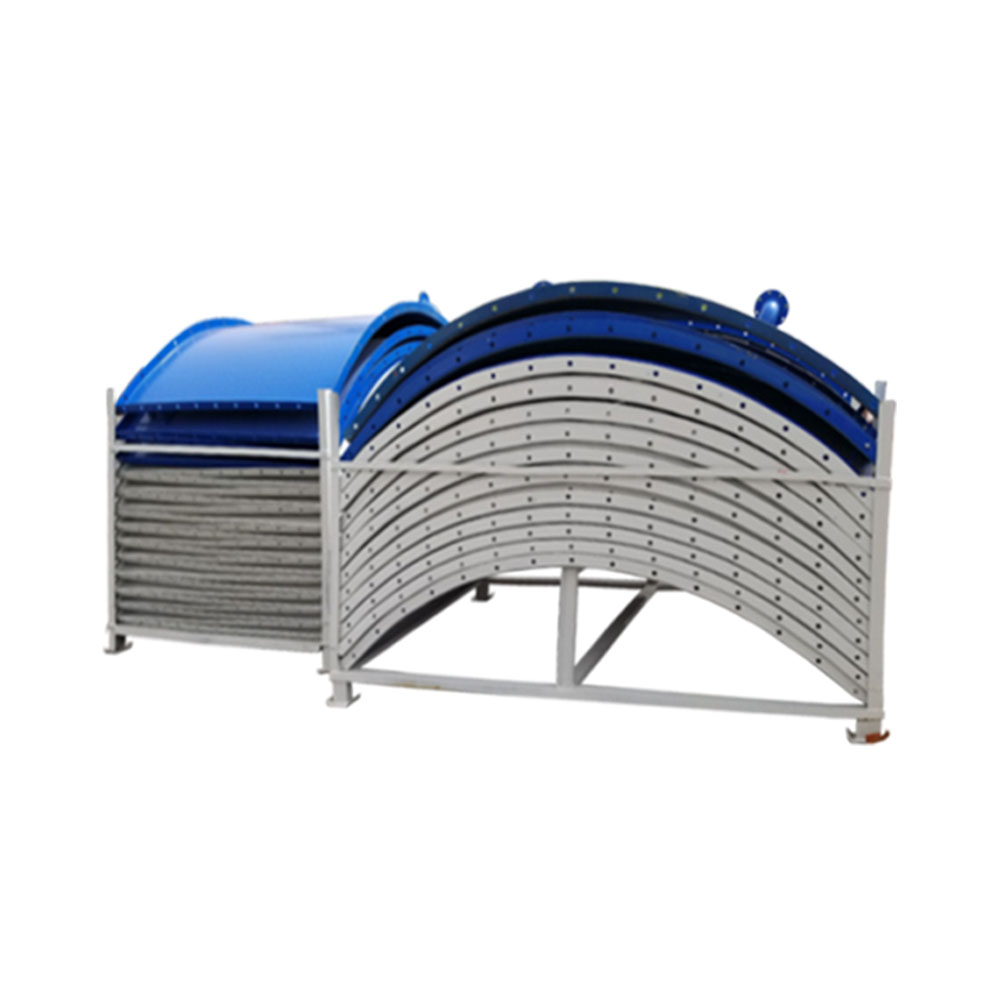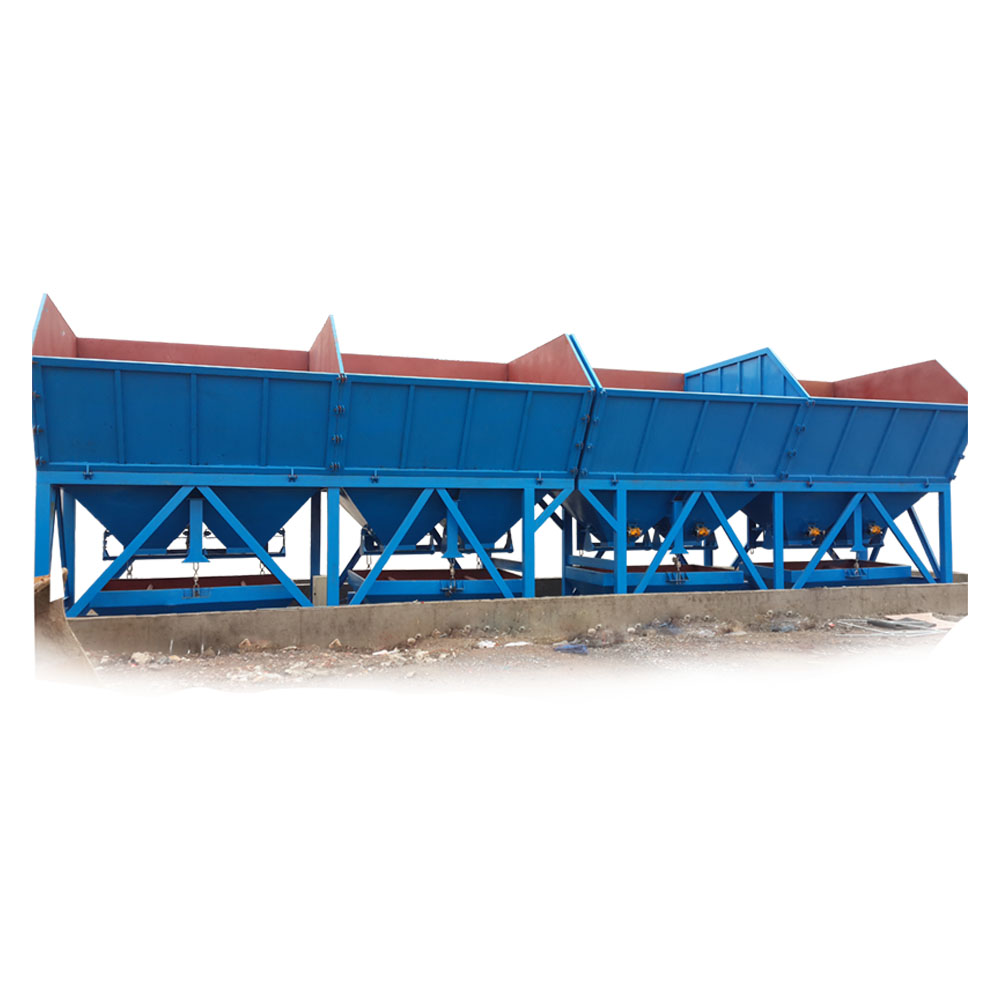 1.The Batching Plant Concrete equipped with this product adopts the design of closed shaft end device of the mixer, which can effectively prevent the phenomenon of slurry leakage. The blades and lining plates are made of alloy wear-resistant materials to prolong the service life.
2.The Mini Concrete Batching Plant is composed of a power transmission device of the screw conveyor, a screw shaft, an intermediate support seat, a universal joint, etc., and adopts double pitch blades to reduce the degree of compression of the material during transportation. It is equipped with high-quality medium-hanging bearings and is easy to install.
3.The Batching Plant Concrete is connected to the cylinder wall by bolt sealing strips, and the top of the silo is equipped with a pressure safety valve to balance the pressure in the silo. Prevent explosions. Each cement silo is provided with an upper and lower material level indicator, which can display the empty state of the silo.
4.The HZS 35 Stationary Concrete Batching Plant equipped with four aggregate silos, which Batching Plant Concrete be customized according to customer needs. The aggregate bin feeds the weighing hopper, and the material is weighed by the microcomputer control.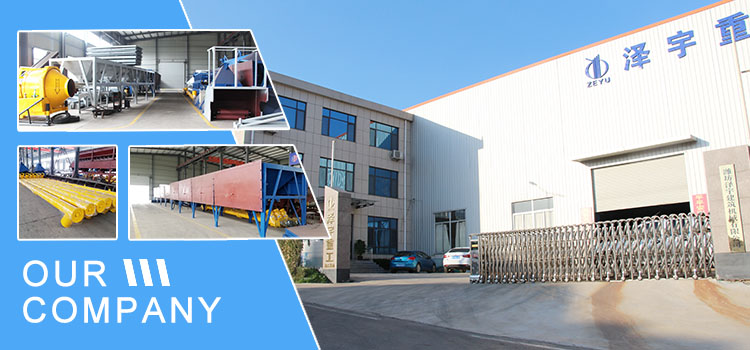 Shandong Zeyu Heavy Industry Science and Technology Co., Ltd. is a CE and ISO certificate high quality Small Concrete Batching Plant. With our 16 years' research and study, Mini Concrete Batching Plant for sale have been widely used in many industrial fields. Now, the company has more than 100 employees,more than 10 R&D personnel in mini concrete batching plant for sale and all team leaders and above.Factory area is 3000-5000 meters.And engaged in foreign trade export for many years.Otherwise we also have Batching Plant Concrete,JS series concrete mixer,JZC series drum concrete mixer,cement silo,screw conveyor,belt conveyor machine,batching machine,WCB (mobile) stabilized soil mixing plant.
We can also customize according to the special requirements of customers.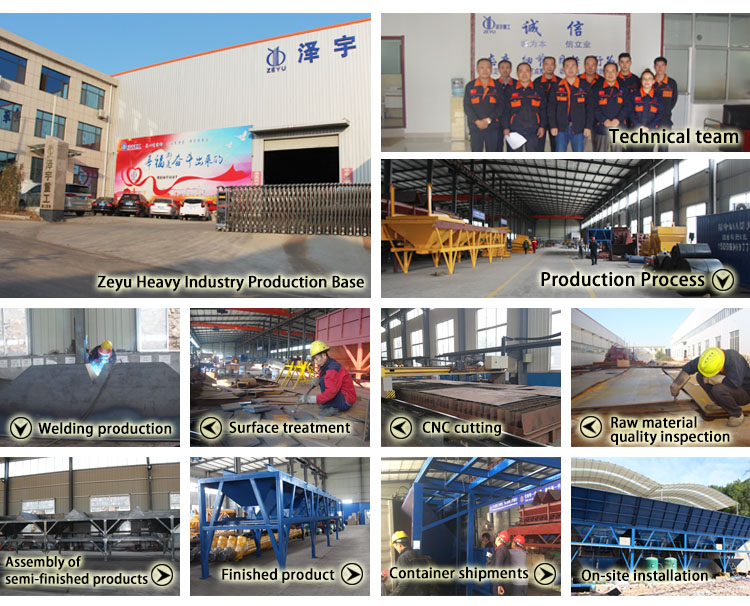 The quality,the price,the delivery time will be the best.We have exported the high quality
Batching Plant Concrete
machine to more than 80 countries and regions, such as Southeast Asia, Central Asia, South Asia, the Middle East, Africa and Russia, Mongolia and so on. We hope to have
long friendly business relationship with more
Small Concrete Batching Plant
customers
from all over the world in the future.