Quick Details
Place of Origin: Zhejiang, China (Mainland)
Brand Name: Permanent Bridge
Model Number: ER5356 ER4047
Material: Aluminum / Aluminum Alloy
Diameter: 0.8-2.0mm
Weight: 20kgs,20kg/spool;7kg/spool;2kg/spool;0.45kg/spool
Metal: Aluminum
Model: ER5356,ER4043,ER4047,ER5183
Brand: permanent bridge
Color: Silver
Price: Good price Welding Wire
Quality: High quality Aluminum Welding Wire
Packaging & Delivery
| | |
| --- | --- |
| Packaging Details: | TIG: L:1000mm D:1.6mm;2.0mm;2.4mm;2.5mm;3.0mm;3.2mm;4.0mm;5.0mm;6.0mm; Weight: 10KG/ctn;5KG/ctn MIG: D:0.8mm;0.9mm;1.0mm;1.2mm;1.6mm;2.0mm; Weight:20kg/spool;7kg/spool;2kg/spool;0.45kg/spool |
| Delivery Detail: | 15 days |
Specifications
ER5356 Aluminum welding wire
Brand:permanent bridge
Model:ER5356,ER4043,ER4047,ER5183
Diameter:0.6-1.2mm
Low price
ER5356 Aluminum welding wire

Brand:permanent bridge
Model:ER5356,ER4043,ER4047,ER5183
Feature:
1. Low price and high quality
2. smooth and super shine surface.
3. lower temperature soldering property
Style:
MIG : 0.8mm~2.0mm
TIG: 2.0mm~4.0mm
Package :
TIG:
L:1000mm
D:1.6mm;2.0mm;2.4mm;2.5mm;3.0mm;3.2mm;4.0mm;5.0mm;6.0mm;
Weight: 10KG/ctn;5KG/ctn
MIG:
D:0.8mm;0.9mm;1.0mm;1.2mm;1.6mm;2.0mm;
Weight:20kg/spool;7kg/spool;2kg/spool;0.45kg/spool
We are professional in supply the Aluminum welding wire as follow, all the surface of welding materials are smooth and clean. The welding wire are labeled with production number and date even the source materials are kept for investigation.
ER1200/1100/1070: The products have good ductility and corrosion resistance, suited for oxyacetylene gas brazing pure aluminum as well as argon arc.
ER4043/4047/4145: Good corrosion resistance, wide range of usage, used as fulling materials while gas welding and organ arc welding of aluminum alloys other than high magnesium alloys.
ER5183/5356/5554/5654: Good corrosion resistance and high strength, wide range of usage. Argon arc welding of aluminum alloys.
Product Name: Aluminum welding wire
Technical standards as per AWS related standards.
Alloy

Al

Mg

Fe & Si

Fe

Si

Cu

Mn

Zn

Ti

Cr

ER1100

99.0min

-

0.095

-

-

0.05-0.20

0.05

0.10

-

-

ER2319

rem

0.02

-

0.30

0.20

5.8-

6.8

0.20-0.40

0.10

0.10-0.20

-

ER4043

rem

0.05

-

0.80

4.5-6.0

0.30

0.05

0.10

0.20

-

ER4047

rem

0.10

-

0.80

11.0-13.0

0.30

0.15

0.20

-

-

ER5356

rem

4.5-5.5

-

0.40

0.25

0.10

0.05-0.20

0.10

0.06-0.20

0.05-0.20

ER5183

rem

4.3-5.2

-

0.40

0.40

0.10

0.5-1.0

0.25

0.15

0.05-0.25

ER5554

rem

2.4-3.0

-

0.40

0.25

0.10

0.5-1.0

0.25

0.05-0.20

0.05-0.20

ER5556

rem

4.7-5.5

-

0.40

0.25

0.10

0.5-1.0

0.25

0.05-0.20

0.05-0.20

ER4145

rem

0.15

-

0.80

9.3-10.7

3.3-4.7

0.15

0.20

-

0.15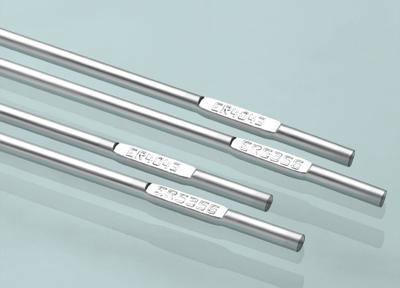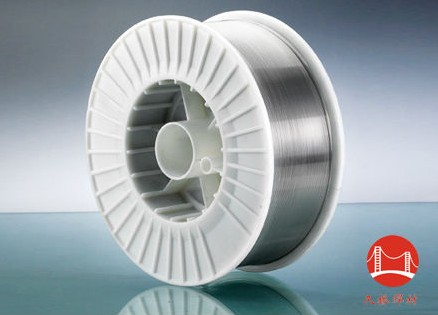 Product Categories : Welding Wire