Quick Details
Place of Origin: Zhejiang, China (Mainland)
Brand Name: Permanent Bridge
Model Number: AWS ER70S-6
Material: CO2
Diameter: 2.0mm/2.4mm/3.2mm/4.0mm
Weight: 5kgs/spool,15kgs/spool
product name: Solid Welding Wire
Brand: Permanent Bridge
Size: 2.0mm/2.4mm/3.2mm/4.0mm
Modem: AWS ER70S-6
Shielding Gas: 100% Ar
Tensile Strength Mpa: 580
Yield Strength Mpa: 485
Elongation: 30%
Impact Value J: 90(-29)℃
Usage: low carbon alloy steel
Packaging & Delivery
| | |
| --- | --- |
| Packaging Details: | each piece 1 meters long, 5kg per barrel, 1.0mt (200 barrel ) per pallet |
| Delivery Detail: | 15 days |
Specifications
Solid Welding Wire:
Size:2.0mm/2.4mm/3.2mm/4.0mm
Brand:Permanent Bridge
Standard:AWS ER70S-6
Material:Steel Wire Rod
Solid Welding Wire
Product name: Argon Arc Welding Wire
Size: 2.0mm/2.4mm/3.2mm/4.0mm
Modem: AWS ER70S-6
Typically: AWS A5.18 ER70S-6 for mild /carbon steel structures
1.Classification:
AWS A5.18 ER70S-6 ; GB ER50S-6 ; JIS YGW12 ; DIN 8559 SG2 ; EN 1668 W 42 5 W3Si1
2.Application:
Welding of carbon steel , low alloy steel & 500MPa grade low alloy high intensity steel structures etc.
such as vehicle , building ; bridge , ship-building , pressure vessel industry , pipeline etc.
3.Excellent Welding Performance:
High fusion efficiency ; stable electric arc with good meltnig speed ; less welding splash , beautiful welding seam ; favorable wetness performance etc.
4.Shielding Gas: totally Argon ; Argon + Hedrogen ; Argon + Helium ;
Welding Process: Gas Tungsten Arc Welding -- GTAW / TIG Welding Process
5.Packing: each piece 1 meters long, 5kg per barrel, 1.0mt (200 barrel ) per pallet.
6.Mechanical Property:
Joint Strength

(MPA)δ

succumb strength

(MPA) δ0.2

elongation index

δ5%

shock value

Akv

-29 (J)

580

485

30

90
7. Chemical Composition:
| | | | | | | |
| --- | --- | --- | --- | --- | --- | --- |
| C | Mn | Si | S | P | Cu | Other |
| 0.08% | 1.52% | 0.92% | 0.015% | 0.020% | 0.2% | ≤0.50 |
Our products mainly have:
1. Gas-Shielded Welding Wire: AWS ER70S-6 /ER70S-2 / ER80S-G etc
2. Submerged Arc Welding Wire Series: AWS EL12 / EM12K / EH14 etc
3. Flux-Cored Welding Wire Series: AWS E71T-1 / ER308LT1-1 etc
4. Mild Steel Steel Electrode Series: AWS E6013 / E6011 / E7018 / E7024/E7016
5. Stainless Steel Electrode Series: AWS E308L-16/E316L/E308/E316/E309
6. Cast Iron Welding Electrode Series: AWS EZNi-C1 / ENiFe-C1 etc
7. Brazing Material / Nonferrous Metals:Copper / Aluminium Alloys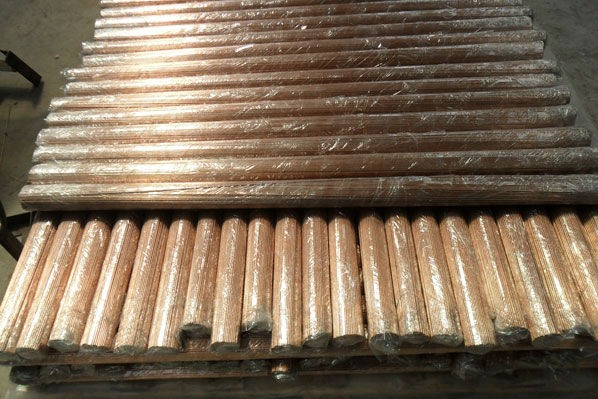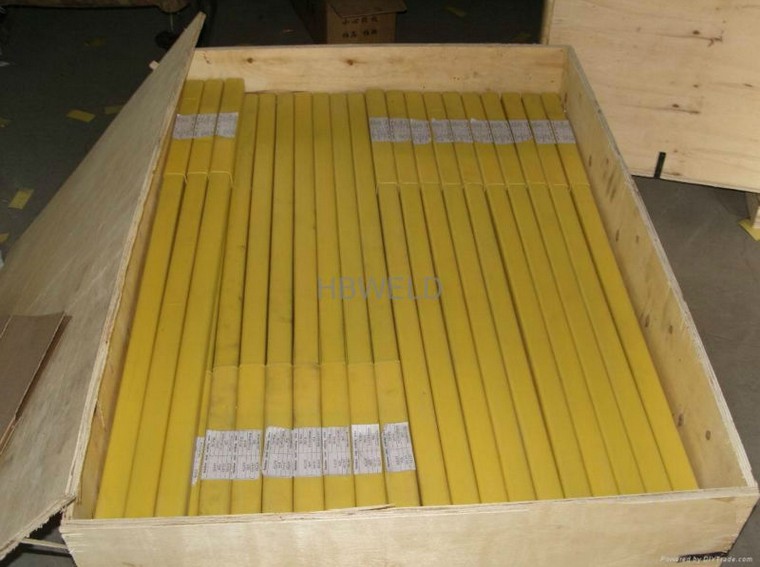 Product Categories : Welding Wire